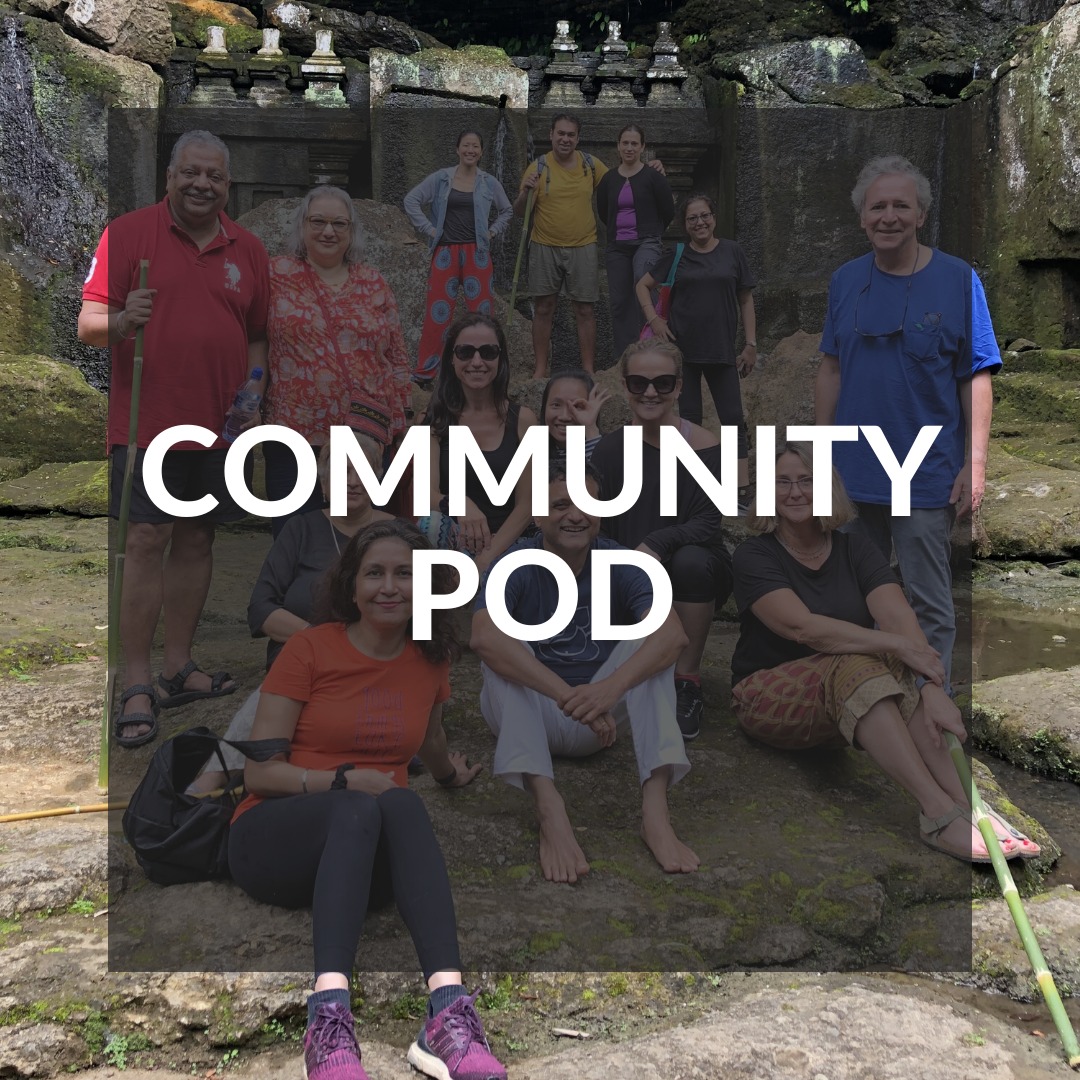 This Pod is created for people who are looking to sustain their practice cadence, be connected to a global community, and from time to time immerse in a retreat.
If you are:
- Someone who needs the nudge of live sessions to keep up your practice cadence 
- Find the support of a community to be enriching, strengthening, and joyful
- and seek the occasional retreat to immerse into
then, this pod is for you!
As part of signing up for this pod you will have access to our "Cadence retreats", and "Community meditation and music" (please read on for more details). 
Community Pod Fees (USD)
Price/ Month): $ 11
Price/ Year): $ 120
COMMUNITY POD INCLUDES:
1.   4 x Cadence Retreats (1.5 hours): (including recordings) These quarterly experiential home retreats are based on varied themes. (including recordings)  Some examples:
Super Breath – deep work with breath and chants to raise energy and find calm   
Silence  - connect with the power of silence and, through that, grow inner awareness and peace
Heartful – themed retreats of meditation and conscious expression, on Love, Gratitude, and more
 Art Play – playing with expressing through simple Art of various styles (for people of all levels for artistic skills) 
You may enjoy these by yourself or with friends and family. 
2.   100 x Community Meditation & Music Sessions (0.5 hours): (including recordings) Live Weekly Meditations of various themes and musical performances of various genres 
3.   Discount: You are eligible for Special member pricing - 10% off on all other programs offered.
Note: these are all designed to be virtual so you may join the live sessions from anywhere in the world and also have continued access to their recordings after.