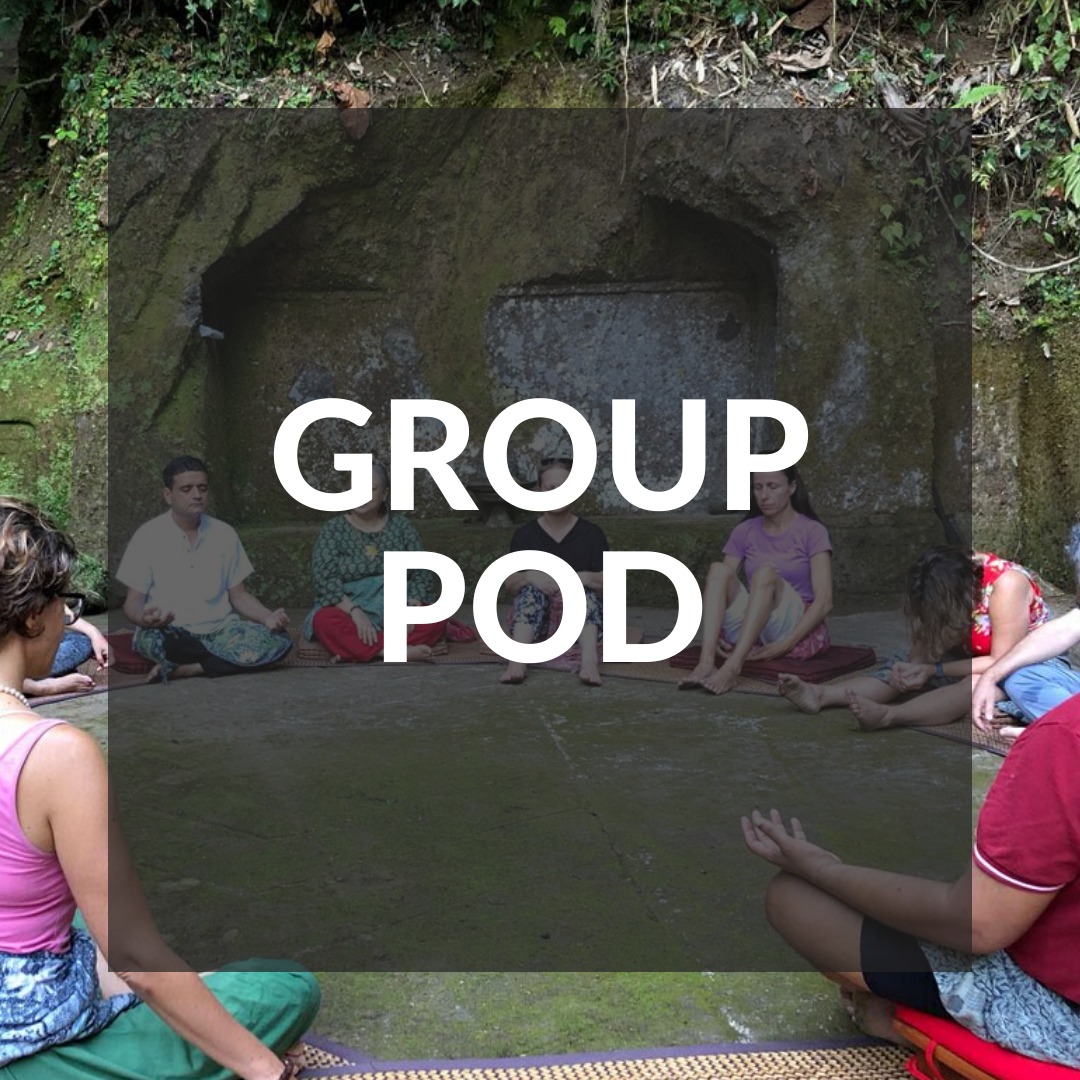 This journey is created for people who are looking to learn and grow in small groups while staying connected with a larger community and a practice cadence.
If you are:
· Someone who is looking to bring about change in your life
· Learn new tools and grow your inner wellbeing and wisdom
· Looking for a monthly immersion to refresh 
· Enjoy learning in small group settings
· Seek to keep up a practice cadence
then, this pod is just for you!
As part of signing up for this pod you will have access to - "Grow Wisdom" sessions, "Cadence retreats", and "Community meditation and music" (please read on for more details). 
Group Pod Fees (USD)
Price/ Month): $ 18
Price/ Year): $ 180
GROUP POD INCLUDES:
1.   8 x Grow Wisdom Group Sessions (2 hours): (including recordings) These twice a quarter group learning sessions are intended to equip you with: 
- Wisdom from texts of ancient India and contemporary world  
- Knowledge of their application in our life today  
2.   4 x Cadence Retreats (1.5 hours): (including recordings) These quarterly experiential home retreats are based on varied themes. (including recordings)  Some examples:
Super Breath – deep work with breath and chants to raise energy and find calm   
Silence  - connect with the power of silence and, through that, grow inner awareness and peace
Heartful – themed retreats of meditation and conscious expression, on Love, Gratitude, and more
Art Play – playing with expressing through simple Art of various styles (for people of all levels for artistic skills) 
You may enjoy these by yourself or with friends and family. 
3.   100 x Community Meditation & Music Sessions (0.5 hours): Live Weekly Meditations of various themes and musical performances of various genres (including recordings)
4.   Discount: You are eligible for Special member pricing - 15% off on all other programs offered.       
Note: these are all designed to be virtual so you may join the live sessions from anywhere in the world and also have continued access to their recordings after.