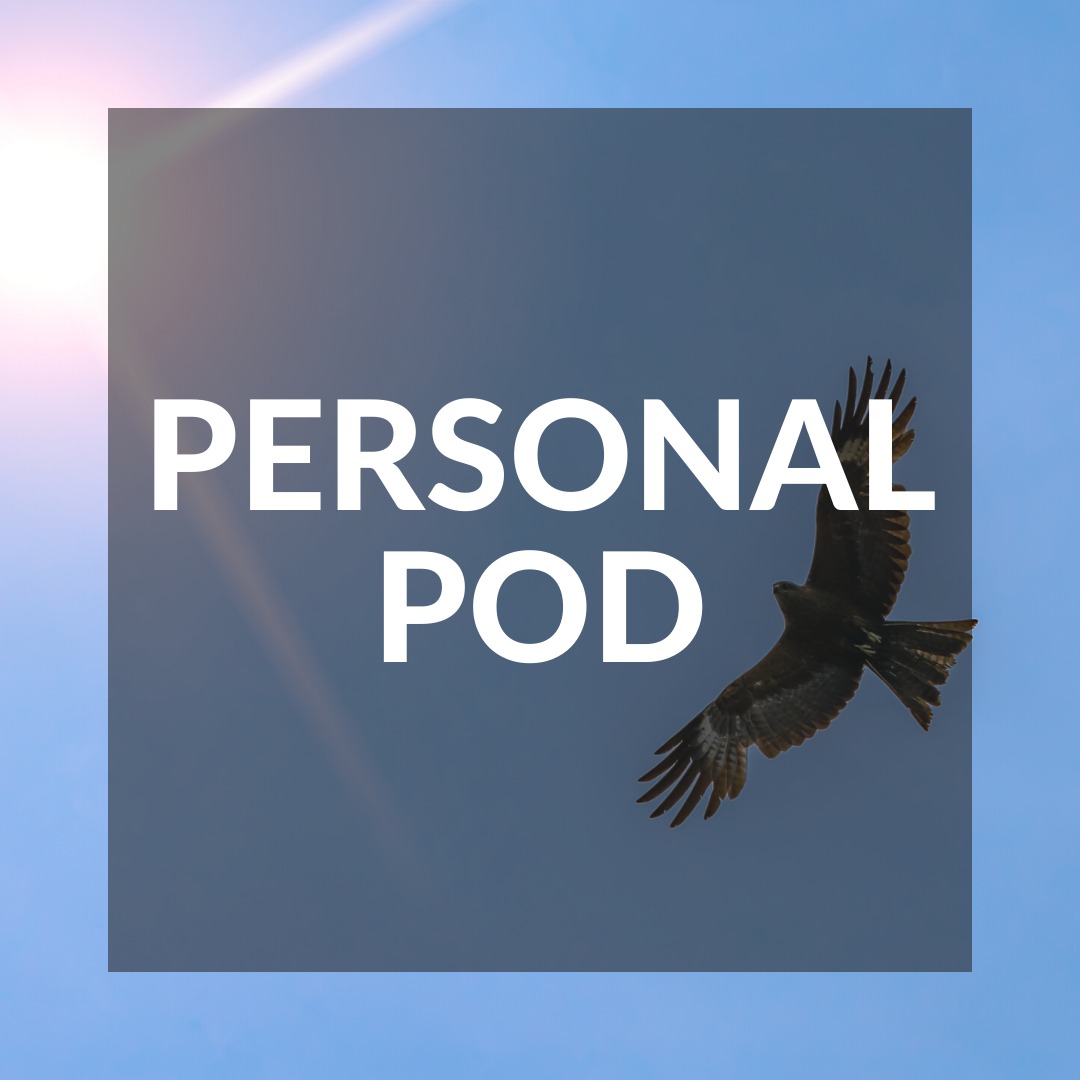 Personal Pod
Limited seats as this includes one on one sessions!
This transformative journey is designed for you to: 
- Work through a complex challenge at work or in life 
- Figure out how to rise to a new opportunity 
- Craft a new future for yourself
Or, to simply support you with personal coaching.
While at the same time learning and growing in small groups and having a sustained practice cadence with a global community.
When you subscribe to this pod you will have access to all that we have on offer – "One-on-One"  sessions, "Grow Wisdom" sessions, "Cadence retreats", and "Community meditation and music" (please read on for more details). 
Personal Pod Fees (USD)
Price/ Year): $ 420
If you'd like to pay in instalments, please email [email protected] your request.
PERSONAL POD INCLUDES:
1.   4 x One on One sessions (1 hour): These sessions are also designed as a safe space where you may discuss in confidence your personal challenges and work with your wisdom guide on possible solutions using our Best Life Tool kit. These sessions may be scheduled at your convenience with your guide. 
2.   8 x Grow Wisdom Group Sessions (2 hours): (including recordings) These twice a quarter group learning sessions are intended to equip you with: 
- Wisdom from texts of ancient India and the contemporary world
- Knowledge of their application to our life today  
3.   4 x Cadence Retreats (1.5 hours): (including recordings) These quarterly experiential home retreats are based on varied themes. (including recordings)  Some examples:
Super Breath – deep work with breath and chants to raise energy and find calm   
Silence  - connect with the power of silence and, through that, grow inner awareness and peace
Heartful – themed retreats of meditation and conscious expression, on Love, Gratitude, and more
Art Play – playing with expressing through simple Art of various styles (for people of all levels for artistic skills) 
You may enjoy these by yourself or with friends and family. 
4.   100 x Community Meditation & Music Sessions (0.5 hours): Live Weekly Meditations of various themes and musical performances of various genres (including recordings)
5.   Discount: You are eligible for Special member pricing - 20% off on all other programs offered.      
Seats:
The Introductory offer is limited to 10 Seats.
Seats will be considered booked once payment is completed.


Note: these are all designed to be virtual so you may join the live sessions from anywhere in the world and also have continued access to their recordings after.